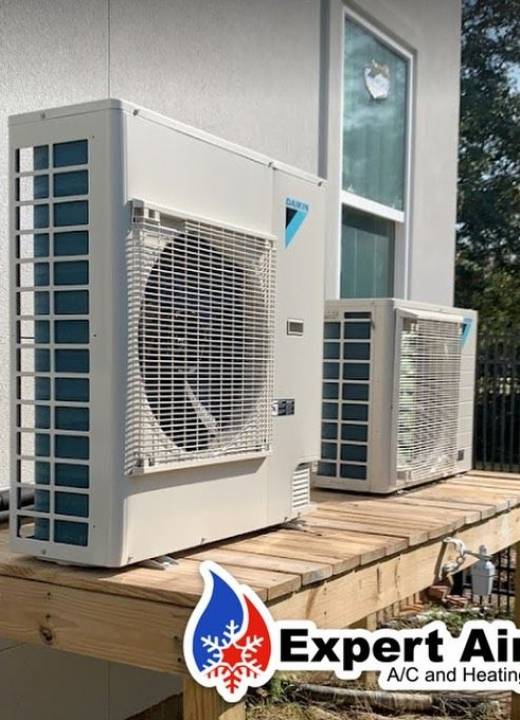 Customer Service
Quality & Value
What we do
Residential HVAC Services
If you require residential HVAC services, Expert Air A/C and Heating is the company you need. Our experienced professionals help you with all of your heating and cooling needs. We understand that it can be a significant inconvenience when your A/C or heater goes out. That is why we offer quick and efficient service so that you can get back to living comfortably in your home as soon as possible. Do not settle for uncomfortable conditions in your home; Expert Air knows you deserve more.
Expert Air A/C and Heating installs, maintains, and repairs all major residential brands of HVAC in these South Louisiana Locations:
Northshore:
Mandeville,
Madisonville,
Covington,
Abita Springs,
Bush, Folsom,
Bedico
Creek,
Hammond,
Slidell, & some surrounding areas
Southshore:
New Orleans,
Metairie,
Kenner, *some surrounding areas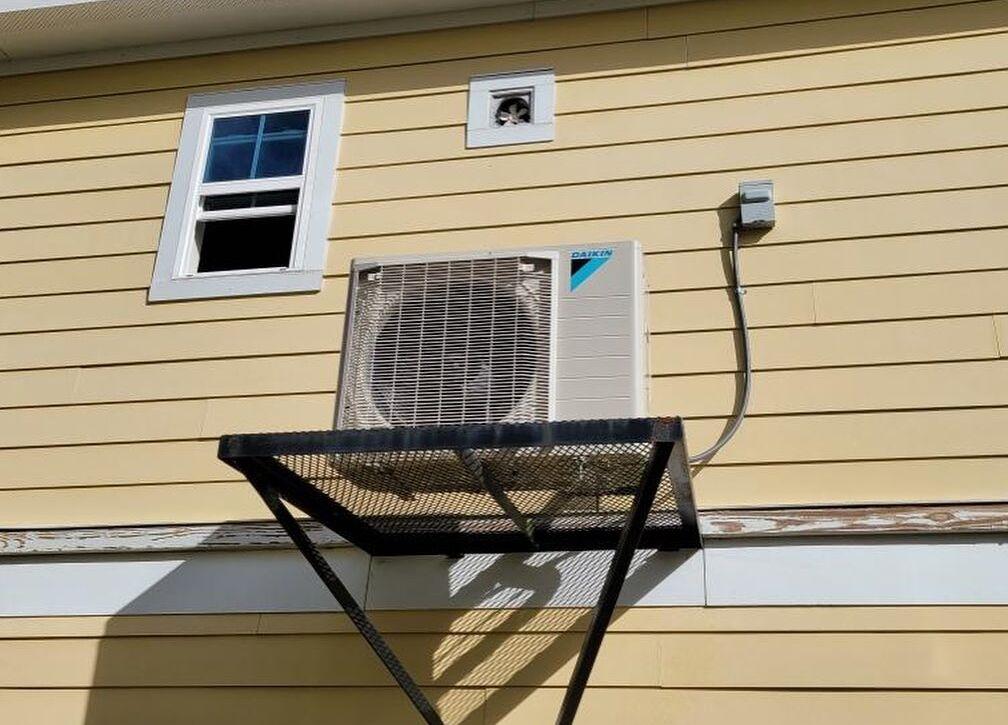 Top Services
Air Conditioning & Heating Installation
Expert Air A/C and Heating use the latest equipment to ensure that we install your system correctly. Our team will help you select an option best suited for your home that fits your budget! We can guarantee years of dependable performance from any A/C or heating project with our expert installation services. Once you install with us, you can forget about sleepless nights due to an ineffective A/C unit.
Top Services
Air Conditioning & Heating Maintenance
Your home's air conditioning system is vital to comfort, productivity, and health. As summertime steadily approaches, it is essential to ensure your unit is working effectively. Using our annual maintenance service, we can help ensure optimal performance, so this year will be different from last when things were not running smoothly! Our HVAC experts identify and address potential issues before they become major ones. Regular maintenance is essential. We want your every moment at home to feel like paradise with cool breezes. Contact us today for our residential HVAC services!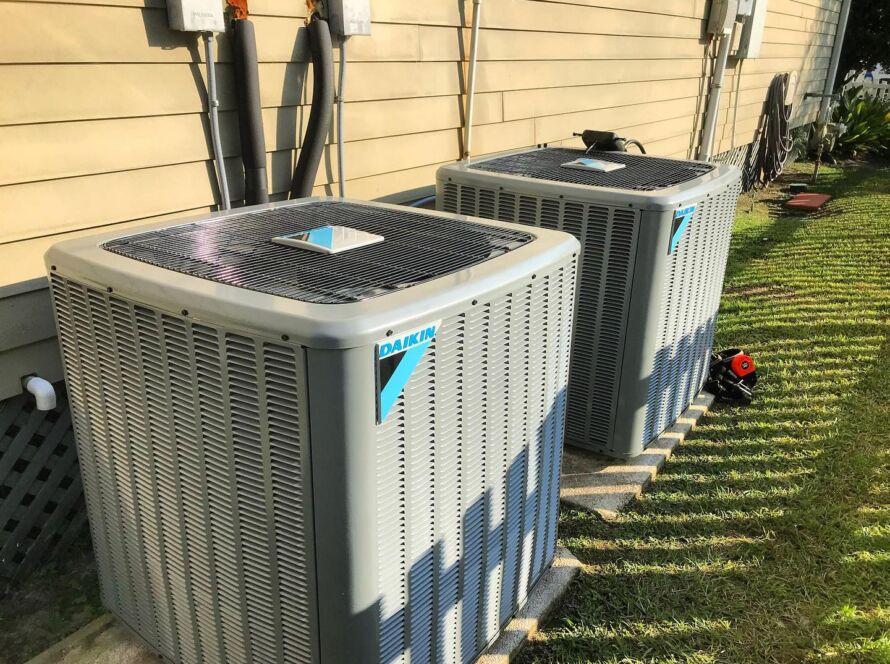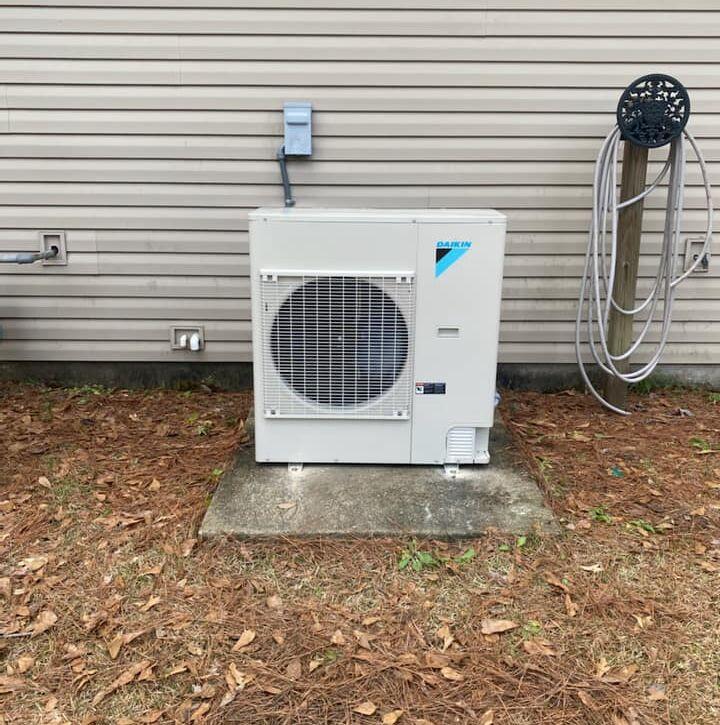 Top Services
Air Conditioning and Heating Repair
If you notice any strange sounds coming from your home, it could signify that there is something wrong with the A/C system. If this sounds familiar, contact us so that one of our experts will take care of your problem immediately. Please do not wait until the issue escalates; we want to make sure we restore your comfort promptly. Having your A/C break down at any time of the year is not happening with Expert Air's maintenance packages.
Expert Air
Areas of Service
Expert Air A/C and Heating serves areas all over Louisiana. We offer 24/hour emergency services, so you can always count on us! Expert Air A/C and Heating is your one-stop-shop for all things HVAC-related. From installation to repairs, we have what you need. If you are in any of the following areas, do not hesitate to contact us:
New Orleans
Metairie
Kenner
Mandeville
Covington
Madisonville
Abita Springs
Bush
Talisheek
Hammond
Baton Rouge
Denham Springs
Slidell
We know that Louisiana's weather is unpredictable, so Expert Air is on your side. We are always here to help. Contact us today and let us know how we can be of service! Thank you for considering Expert Air A/C and Heating!
We look forward to hearing from you soon.
Expert Air
Maintenance Packages For Residential HVAC
We have residential HVAC services designed to help keep your home comfortable all year round. Our preventative maintenance packages will cover any minor issues before they become more significant. This is a great way to avoid the hassle. Our packages include:
Winter Maintenance
Yearly Gold Package
Summer Maintenance
Each of these packages was created with you in mind. We want to meet the specific needs of your home. We know that every family is different and that each home has its quirks. Our experts will work with you to choose the package that fits your needs and budget.
This particular package deals with the air handler, heat pump, and your furnace. There will be one checkup on these parts during the winter season. This package is a great way to ensure that everything is running smoothly before the cold weather hits. Some of the services it includes are:
Checking operations of air handlers and amp draw on heating strips
Inspect electrical connections visually
Visually inspects the filters
Inspecting gas connections for furnaces visually
Visually inspecting gas valves for furnaces
Creating a written report
And much more!
This package is good for one inspection, and the prices vary depending on the number of systems. Take a look at the chart below to learn more about the different services and prices. Maintenance is crucial, do not try to fix something you know nothing about. Leave it to the professionals; leave it to Expert Air A/C and Heating.
This package includes all of the items in the Winter Maintenance package and your air conditioner. It also includes a 90-day guarantee on your drain line! Are you ready for more benefits? This package gives you a 15% discount on all repairs. We know repairs are expensive, so we want to help you out. A few of the excellent services you will also receive include:
Monthly payment options
Priority repair scheduling
Condenser coils chemically cleaned
Clean and adjusted burners
Inspection of all safety devices
And much more!
This is a great way to ensure that you are always prepared, no matter what the weather decides. To live the best quality life, you need the best quality maintenance. If you are ready to live your best life, ask for our Yearly Gold Package.
One Time Maintenance

$125 / System
This package ensures your comfort during the summer heat! There is nothing worse than having your HVAC unit turning its back on you when the temperature is at its highest. We want to make sure that you are cool during these months, so we created this package for you. Some of the past maintenance services included in this package are:
Inspecting contactors
Check refrigerant charge
Chemically clean condenser coils
And more!
You cannot go wrong with this package. It will save you time and money in the long run. We all know that summertime temperatures may last for a few months, so do not wait until the last minute to purchase your package. If you are looking to beat the heat, this is your package.
Winter Maintenance
Price includes One Inspection
Air Handler and Heat Pump
Visually Inspect Electrical Connections
Visually Inspect Filters
And More
Call 985-773-9776
Yearly Gold Package
Price includes One Inspection
Inspect Blower Available
Check Refrigerant
15% Discount On All Repairs
Inspect all Capacitors
And More
Call 985-773-9776
Summer Maintenance
Price includes One Inspection
Create Written Report
Inspect all capacitor and record MFD Inspect Contactors
Check Refrigerant Charge
And More
Call 985-773-9776
Want A Package?
Please fill out the form bellow and we will get back to you shortly!