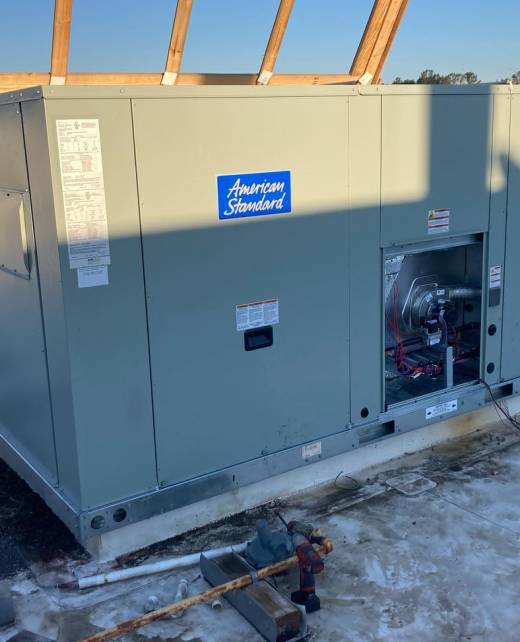 Customer Service & Quality & Value
What we do
HVAC Contractors in Covington, LA
Welcome to Expert Air A/C and Heating! We take great pride in the experience, expertise, and quality service we provide. Our mission is to have excellent customer satisfaction from start to finish of projects by understanding every client's needs and expectations. Our experts are trained professionals with years of experience in air conditioning systems across the Southern state of Louisiana.
Our services are extended to all makes and models of Air Conditioning and heating equipment and are backed by:HVAC
01.

Immediate 24-hour on-call service
02.

Certified Technicians
03.

Preventative maintenance programs
Expert Air
Who is Expert Air?
Expert Air is a company that specializes in air conditioning and heating services. We have been in business for over 35 years, and we have a team of experienced professionals dedicated to providing the best possible service to our customers. Our goal is to provide quality services at affordable prices. We stay committed to growing with the trends in the HVAC industry to ensure that our knowledge and skill are up to date when performing any services. Follow us on Facebook to learn more about our company and our latest news!
Core Values
We Are Different
We are a family-owned and operated business, so we take the safety of our employees seriously. That is why you can rest assured knowing that all licensed professionals are on hand to help with whatever needs arise during your project! Expert Air is:
03.

Part of the Division of Corcoran Mechanical
Expert Air A/C and Heating have provided customers with quality services for over a decade. We know what it is like to be the best in town. Our friendly staff will go out on multiple occasions if necessary until they have made sure that your comfort level meets or exceeds industry standards. We have quick response times 365 days per year (even holidays!); call us today at our Northshore location at (985) 773-9776 or our Southshore location at (504) 756-4275.
We provide service for both commercial and residential needs. Whatever problem you may have at hand, we will be there to help you solve it promptly and professionally. Our staff has the experience and expertise to handle any situation, big or small. Expert Air is your one-stop shop when it comes to all things HVAC-related! We provide a variety of services and will install, maintain, and repair:
Heating Systems
Ventilation Systems
Cooling Units
Furthermore, we also diagnose and repair these systems, including:
Electronic Components
Mechanical Components
Electrical Components.
Expert Air ensures that the delivery of our services matches up with your needs. We will travel to job sites to fix any issues, obtain replacement parts, and calibrate the system to the manufacturers. We will inform you about the problem you may have at hand and how it will be fixed.
Top Services
Areas of Service
Expert Air A/C and Heating serves areas all over Louisiana. We offer 24/hour emergency services, so you can always count on us! Expert Air A/C and Heating is your one-stop-shop for all things HVAC-related. From installation to repairs, we have what you need. If you are in any of the following areas, do not hesitate to contact us:
New Orleans
Metairie
Kenner
Mandeville
Covington
Madisonville
Abita Springs
Bush
Talisheek
Hammond
Baton Rouge
Denham Springs
Slidell
We know that Louisiana's weather is unpredictable, so Expert Air is on your side. We are always here to help. Contact us today and let us know how we can be of service! Thank you for considering Expert Air A/C and Heating!
We look forward to hearing from you soon.
Expert Air
Our Promise to You
Expert Air A/C and Heating's goal is to offer top-notch service with great prices. We provide trusted customer care with unmatched attention to detail. When choosing us as providers, there will always be free consultations available, so we can cover what needs to be done to fix your issue before you decide. We will work hard so that your trusted relationship can continue, no matter what happens!
Expert Air
24/7 Emergency Service
We understand that not all issues with your A/C and Heating are planned. That is why we offer 24/hour emergency services, so you are never without heat or air when you need it the most. We will come to your rescue as soon as possible to get things up and run again! Expert Air is ready to assist everyone in Louisiana.
Become Our Clients Today
Expert Air Is Your Solution
Expert Air A/C and Heating knows that our customers choose us for the quality of work we deliver. Our team of certified professionals is experts in their field. They have experience with all brands and units, so you can be confident that your problem will be solved quickly and efficiently. If you ever need anything relating to your home or business's cooling or heating systems, please do not hesitate to reach out! We are available 24 hours per day, 365 days of the year. Our staff works around the clock to ensure everyone's HVAC systems are working. Call us today at: